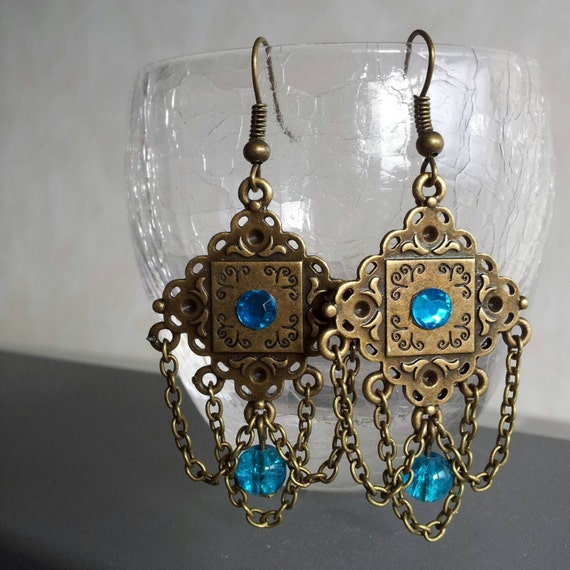 I have to confess, these are my personal favourites and I wear a copy of these at least once a week with any kind of outfit. It makes every outfit feel fresh and stylish.
The pair is made to order which means they will be made after you lay your order and as soon as possible (top most 5 days) they will be on the way to you!
They are made of antique bronze coloured metal which is nickel free, a blue flat back and a blue "cracked" bead.
You can also get these wrapped, as all my creations, if it is for someone special or maybe just a gift for yourself. I always take extra care when wrapping and try to make it as special as I can.
They can be bought
here
at my etsy shop
Caja Creations
.