Slowly I am adding wrapping option to the things in my
shop Caja Creations
. I first started with the OOAK earrings and today I added wrapping to coasters. It cost 15 sek (2.2 usd) extra and then you get the whole thing wrapped and with a tag which means you don't have to do anything else than write on the tag before giving it to the recipient. If you feel you have a horrible hand writing or just can't bother with writing on the tag then you can always write in "note to seller" what it should say and I do it for you.
How you choose with gift wrapping:
on the OOAK earrings there is a drop down menu called "Gift wrapping?" where you pick with or without gift wrapping and on coasters you pick under "How many" if you want it with or without gift wrapping. No need to add another listing, you do it right then and there before you add your item to the cart - a piece of cake.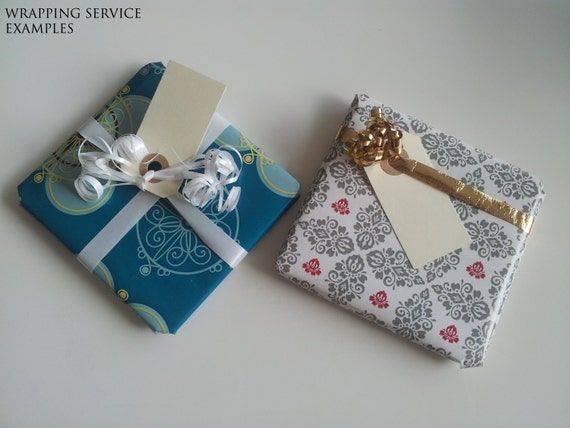 Example of coaster wrappings