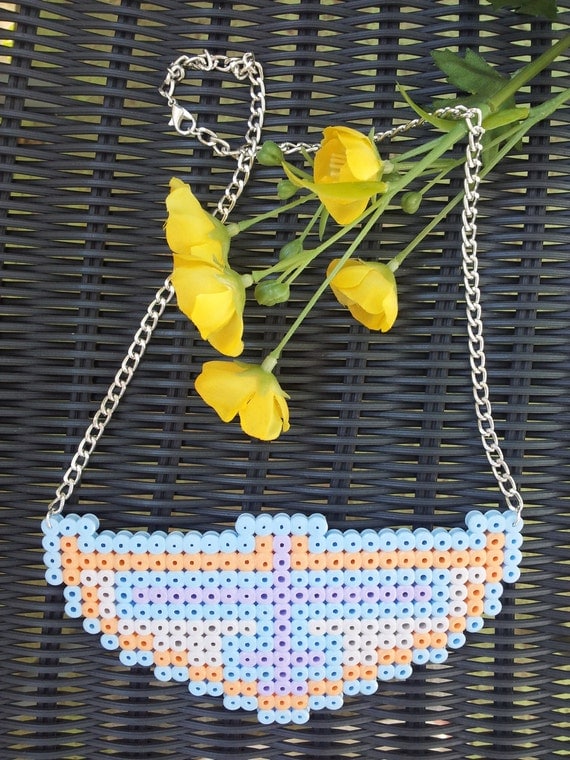 It is sunny and warm outside now and on Sunday we're embarking in on June! It's time for the summery jewellery.
This is the perfect summer necklace that will make you stand out in a crowd, maybe especially at a festival or together with that special party dress?
It's made with hama beads and nickel free aluminium chain and nickel free silver plated clasp and hoop rings.It is made to order.
You can buy it
here
.
There will soon be more jewellery in this kind of style in my shop, so keep a look out!